Finance Department
·
Xait Headquarter Stavanger
Data cruncher wanted!
Xait is a fast-growing international SaaS business with headquarters in Stavanger. As the company grows, our mountain of data grows with it. We are now looking for a Business Analyst to help us crunch that data, and unlock potential with actionable insight! You will play a key role in our global finance operations, business development and M&A. Are you our next data cruncher? If so, we would love to hear from you!

Daily tasks and responsibilities include:

You will have a broad range of responsibilities for data and investment analysis within the Xait Group

You will work to ensure good quality and accuracy of all data, including putting in place good procedures for data collection

You will help extract and analyze internal data to improve operations within sales, marketing, customer success and other operations

Xait is already using Power BI across different operations. You will play a leading role in expanding and improving all Power BI efforts

You will assist and advise members of the management team in a broad range of finance, strategy and business development efforts as the business keeps growing

Xait is very active within M&A. The Business Analyst will play an important role in the investment decision and due diligence phase on new acquisition targets

Who are we looking for?

Financial or technical university degree

Minimum 2-3 years of relevant experience. However, more senior candidates are encouraged to apply also

Experience with Power BI or similar business analytics tools

Business oriented and analytical mindset

Good communication skills in English

Proficiency in PowerPoint and Excel

An outgoing and proactive team player

Curious and Xaited to take on new tasks when necessary

Experience from SaaS is an advantage, but not required

What we offer

Diversity: Join our team spread out across the globe and work with supportive colleagues from several nationalities and different backgrounds

Xaiting Environment: Having fun and good coffee at work is something we take seriously. We pride ourselves on providing a safe, inclusive, and fun environment where everyone is welcomed.

OneXait: Whether you work in Norway, France, United Kingdom or United States, you will be part of the Xait family!

Development: In Xait we always stribe to develop our employees through knowledge sharing and training

Innovation: You will be part of a software company helping customers win more business through innovative SaaS solutions!


Next steps
You can apply directly. If you need more information before you decide to apply, please feel free to get in touch with our CFO, Frank Skavland (email: frank.skavland@xait.com).


We are Xaited to get you onboard!

About Xait

Xait is a global software company that offers sales enablement solutions for large international clients in a range of industries. The company is headquartered in Stavanger, Norway with offices in London and Cheltenham in the UK, Paris and Nantes in France, and Austin, Houston, Virginia and Boston in the US.

Xait, backed by Viking Venture, is growing fast, both organically and through acquisitions. In just over one year, we have acquired three software companies; in the UK, in the US and in France. In just three years we have managed to triple ARR, making us amongst the largest proposal software players in the world.

Find more information about Xait on our website at xait.com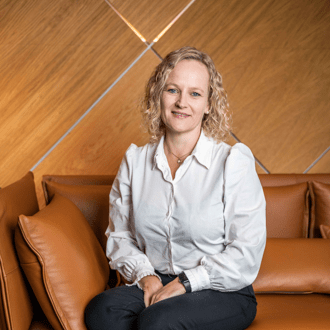 Xait Headquarter Stavanger
Working at Xait
We are committed to seeing our people succeed, as well as our customers. We know people are our most valuable resource and that is why we give opportunities to develop your skills and expertise, and grow. At Xait, you'll be challenged to think outside of the box and help teams simplify the production of large documents. Together, we'll change the future of how people work together!
At Xait, we have ambitious goals. To achieve those goals, we need a diversity of skills, experience and mindsets, all working together as a team, as #OneXait. If you think you've got what it takes to join the tribe, connect with us above or follow instructions for your specific hiring process.
Join us in making the world more Xaiting!

About Xait
Xait is the company behind XaitPorter, XaitCPQ, XaitProposal, and XaitRFI. With offices around the globe, and headquarter in Stavanger, Norway, we produce and deliver software for document automation, collaboration and intelligent pricing. We have a proven track record with many large global companies, providing them with tools to simplify the production of large documents.

Let's make the world more Xaiting!
Finance Department
·
Xait Headquarter Stavanger
Data cruncher wanted!
Loading application form